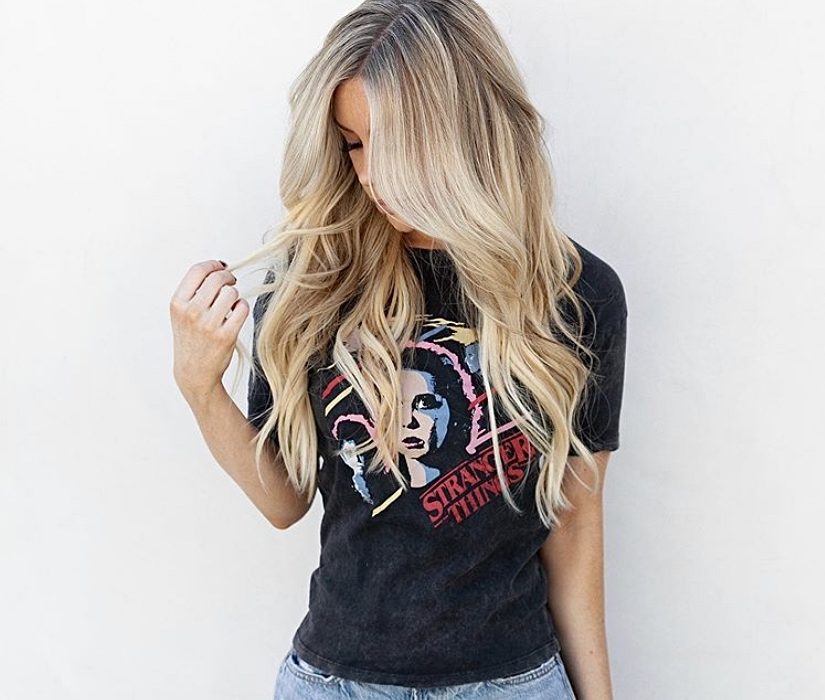 It's day who-knows-what of self-quarantine. You look in the mirror and those roots are coming in… real quick. Coronatine has closed your salon for obvious reasons, but you can't stand the sight of your grown-out roots. Whats a girl to do? Well, you really have two options: you can let them run wild and free, or become your own colorist. But where to start? I spoke to LA's best colorists to get the skinny on coloring at home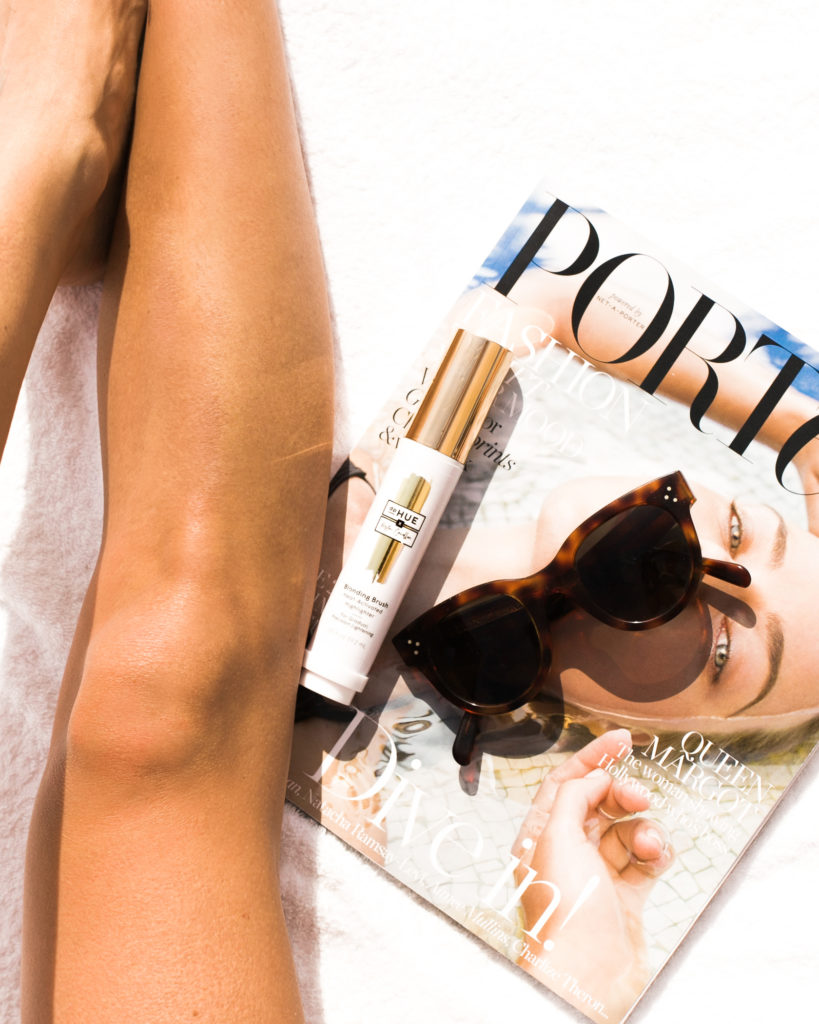 While there's nothing wrong with roots or even a few grays – I happen to think grey hair is very pretty – some of us prefer to keep the color fresh at all times. Celebrity stylist Justin Anderson, who works with Margot Robbie and Brie Larson to name but a few, suggests reaching out to whoever typically colors your hair for advice on picking the right shade. (And since we're in unusual times, it may be nice to send them a few bucks via cash app)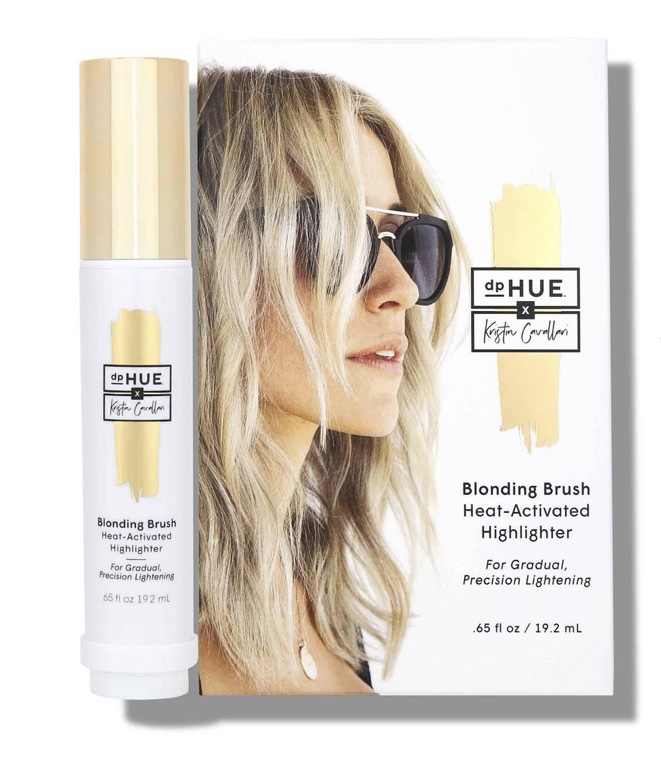 With the guidance of your stylist, doing your own hair can actually tun out great! Not to mention its so much cheaper than a salon visit. Justin's brand DP Hue has a whole range of root touch up products which are ideal for at home touch ups. I've been using the Blonding Brush – $28.00 when I travel for long periods of time…it really is my lifesaver!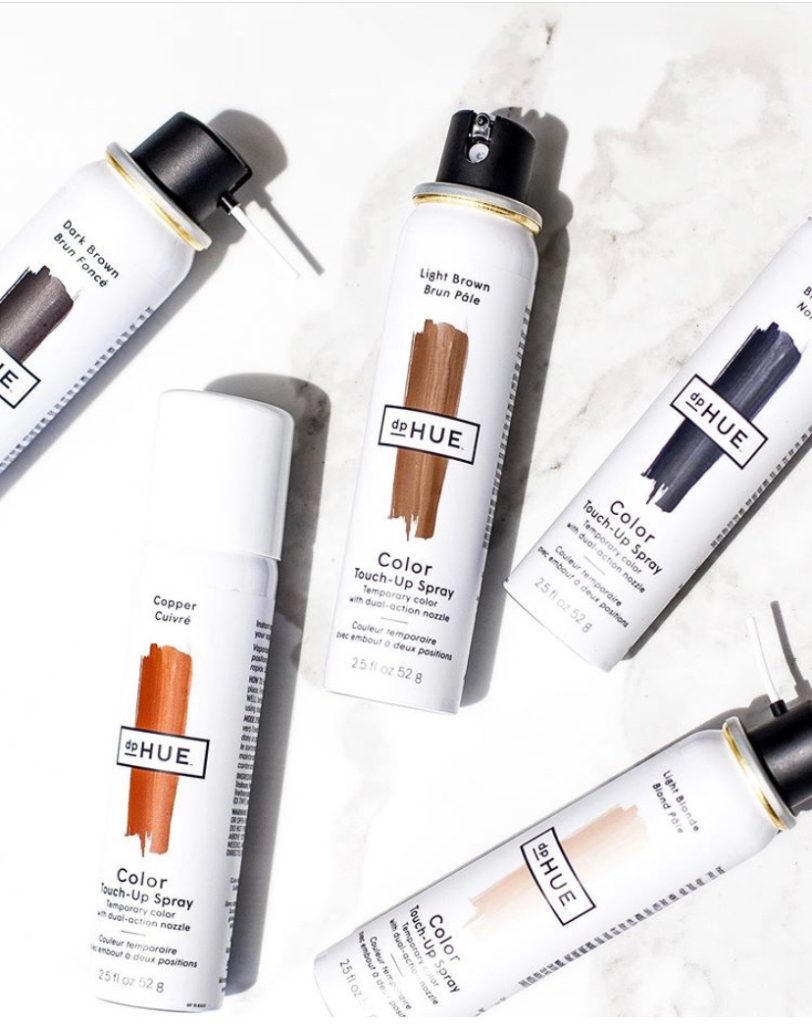 Top colorist Dustin Osborne from Blown Salon in Beverly Hills suggests an 'in shower' treatment to restore vibrancy and shine. ''It's best to use no ammonia & for those with dark blond/light brown hair … consider the Kirtsen Ess Range from Target''. The Signature Gloss treatment is super affordable at 14.00USD. Dustin is an expert in all things color and has worked on movie sets all over the world – making color changes in quick time! For Blond hair that's become brassy, a cool purple tone shampoo & condition will really help also.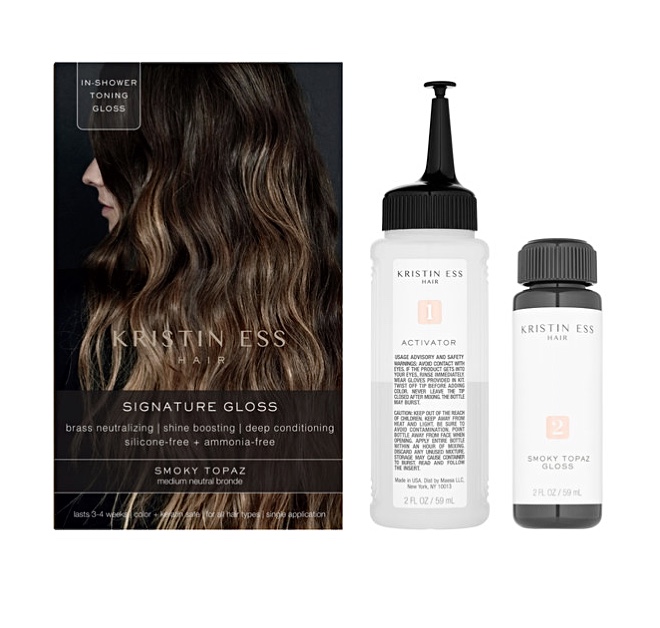 An instant trick of mine is to use dry shampoo on the roots – this adds texture and also hides my root line. There are some great colored dry shampoos out there now – my favorite is the Batiste one…its super cheap and does a better job than the expensive ones in my opinion. Don't use too much though – a little goes a long way
Since I started doing Balayage I get great milage out of my hair – I can go 8 weeks or more between colors – This saves time, money and helps limit damage! Some girls even get THREE months out of their color…talk about time saving. If you are blond, maybe consider this look – it's also super fresh and modern. It also works great for darker hair if you are looking for some contrast.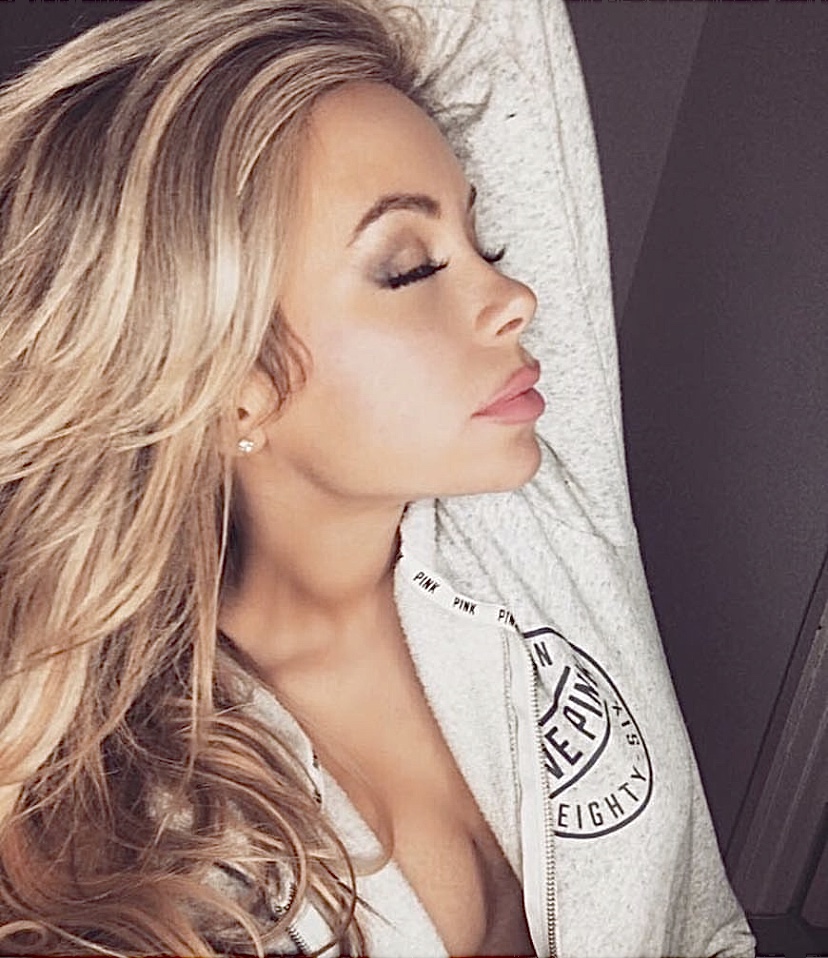 While it can seem daunting to do your own hair if you are not used to it – have no fear! Here's a throwback from 2016 – during a phase of doing my own highlights. I get so many people changing my hair on set…sometimes I get fed up & just want to do things my own way. This look was created using a toothbrush and box kit from CVS pharmacy; not bad if I do say so myself lol. Less is more when it comes to highlighting…its nice to leave a bit of root if you are blonde as this adds dimension – and gives you more time between colors. NOTE I am already blond so this transition isn't too hard – going from a very dark color to blond is best left to the experts. Keep radical color changes for when quarantine is over.
Ultimately if you are too scared to dye your own hair – you can always cleanse/tone it and restore some vibrancy that way. Another product I LOVE is Malibu Hard Water – this demineralization treatment is great value $24.00 for 12 sachets – I use this once a month on the ends (ONLY the ends) to pull out all the minerals and build up – it works SO freakin good! Only downside is it can make hair a little dry so be sure to condition afterwards – still totally worth it though. The water in our showers is a key reason that color turns brassy – the minerals build up over time and need to be removed. I have a special filter on my shower head that removes a lot of these minerals – can't recall the name of it but there's a few on the market.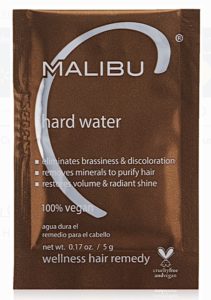 A little beauty glow up always makes me feel good! If you have any tips please share- I love to hear from you guys. Don't be afraid to give it a go and do your own hair for now… you might be pleasantly surprised with your own efforts!
TS x