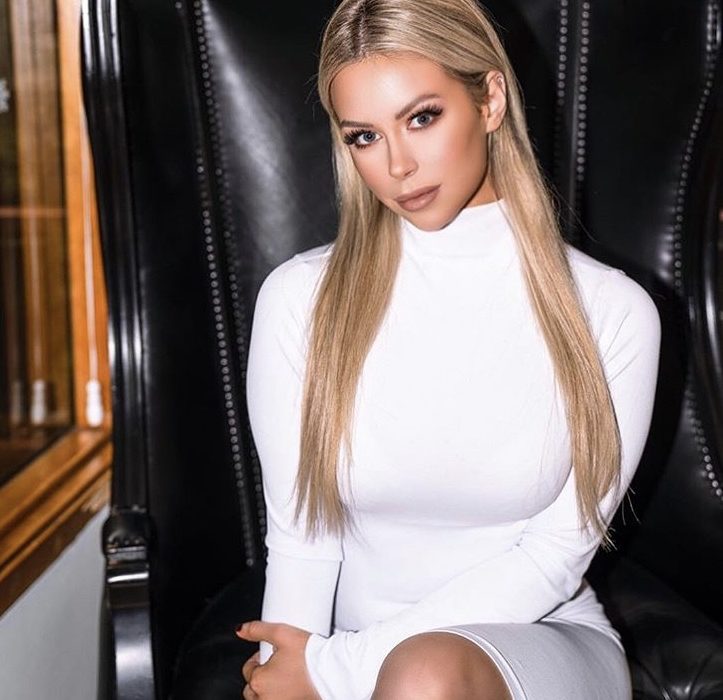 Hi, I'm Tiffany and I spent years suffering from invisible eyebrow syndrome. Years of over zealous tweezing left me looking like a plucked chicken – so not the vibe I was going for! Without a doubt, the power brow is a real statement. Right now we are in the midst of the 'bushy brow' movement – a less structured approach to defined arches of 2019. But what's a girl to do if there's not enough 'bush' to work with? Microbladed Brows might be the answer.
I've had this procedure done twice. With hugely different experiences and outcomes. Honestly, the first time was so awful I vowed never to try this again – it took about 3 years before I built up the nerve to give to one more go…and Im glad I did. This is my brow blade diary to help you make up your mind for yourself – the unbridled truth, pros and cons of this procedure. In the interest of kindness I will not name the first LA salon that did my original procedure, but I will share details on the one I had an awesome experience with – Audrey Glass in West Hollywood. Accurate reviews are everything with these types of procedures – Forget the glossy IG pics or paid ads… do your research and find the best place for you.
What is a Microbladed Brow?
This is basically a micro 'hair stroke' tattoo that lasts about 2-3 years. It can help reshape, thicken, lengthen and improve the overall look of the brow. This helps the eyes look bigger and adds symmetry to the face. When this is done well , its absolute magic! Suitable for women of all ages.
Does it hurt?
This is the golden question! It shouldn't hurt, the only thing you should feel is a slight scratch – if anything. The first time I had these done it turned out to be a complete disaster – the pain was so intense I was almost in tears. I think the artist had left me waiting too long and the numbing creme had started to wear off.
There was also a shocking amount of blood which I didn't not expect – There was at least 5 blood soaked tissues to the left and I left feeling I had been in some sort of Horror film. Not cute. When Audrey did my brows the second time, I was literally amazed that I felt hardly anything!
TIP: Make sure you are numbed properly and the treatment starts on time. Lidocaine and other numbing agents can wear off fast – especially if you are nervous and pumping out adreneline.
How long does it last?
In my experience, 2-3 years – again it depends on the individual and if you get the regular color top ups. I didn't and it still lasted a great length of time. This treatment won't fully replace your brow pencil, but its great for having that definition regardless.
How much is it?
Each location will vary but you can expect to pay $500-1500 depending on location and popularity of the artist. The best brow peeps are usually booked up a few weeks in advance – which is obviously a good sign and worth waiting for. The color top is fee (6-12 weeks later) costs $250
Aftercare advice?
So this is really important in keeping your brows fresh. For the first week you must resist picking them at all costs – this would pull the color out. You cannot lay out in the sun and its best to wear a hat & SPF to protect your skin from UVA/UVB rays also. The brows will look very dark the first week so make sure you plan this accordingly – if you have a wedding, big event, photoshoot etc … its best to not do your brows that week. Your therapist will give you a full run down of what to expect but these are the basics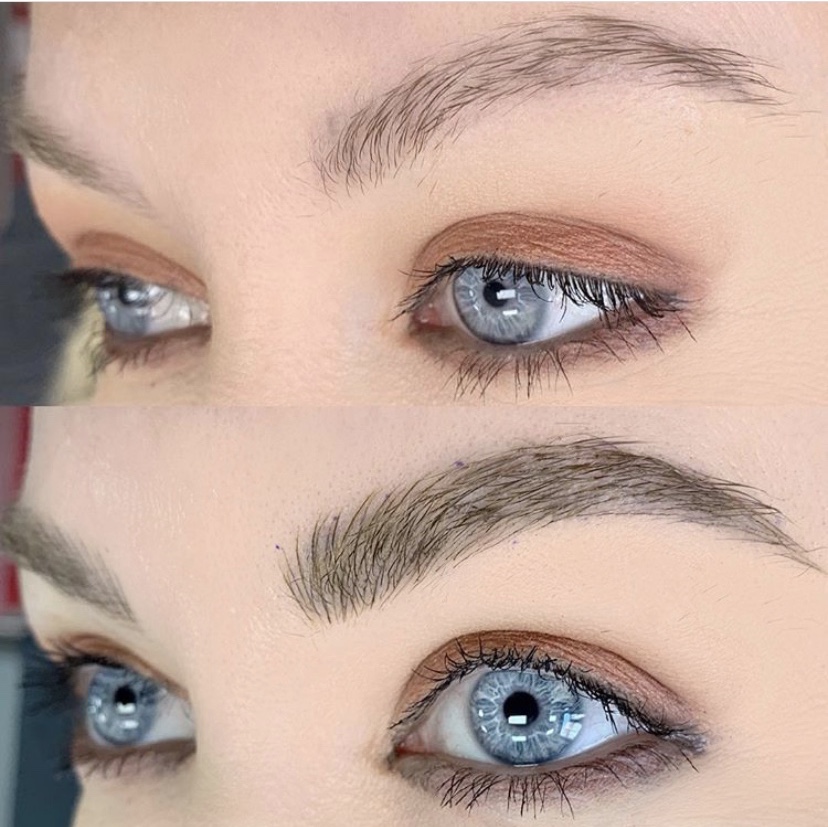 Is it EB approved?
YES, I love this treatment. It saves me time, keeps my brows in a great shape and looks very natural. Find a great artist like Audrey Glass as you will be delighted with your results. Overall, I highly recommend this beauty procedure. This procedure and the first one were both gifted in return for an honest review. Audrey was fantastic, but I will not name or promote the other salon as I did not have a good experience.
Honesty is important to me and I will always give uncensored and unedited advice – I can pay for any beauty procedure – I dont need gifts from brands. However, when I do choose to collaborate with a brand, both parties know and expect I will only do what's right by my readers. Both my mom and Granma had these procedure done in Ireland and they loved it too – its suitable for women of all ages.
I hope this helps and if you have any questions, hit me up on hello@empathicbeauty.com
TS x