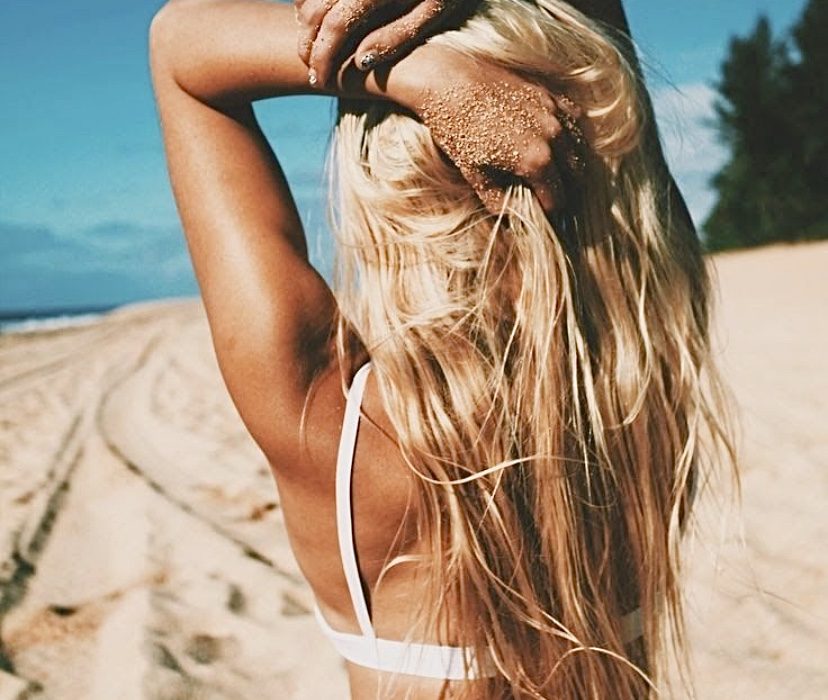 Let's be honest, the art of self-tanning can be pretty tricky, so a girl needs to be equipped with the right products and know how! ( looking like a human Cheeto will never be in style).
For those of us partial to a perpetual post-vacay glow — without actually stepping on a plane or baking in harmful UV sun rays — self-tanner is the way to go. But as anyone who has been unintentionally transformed into a streaky or orange version of themselves knows, scoring believably sun-kissed limbs can involve some rather risky trial and error. Random fact…did you know most tans are made from sugar? That's why it's tougher to nail a faux glow than, say, find the perfect foundation shade, because self-tanners rely on dihydroxyacetone (DHA), a sugar that safely darkens the skin. Suga Suga how you get so fly?
Cosmetic chemist Randy Schueller states that DHA can be tough to stabilize, hence the dreaded tangerine tint. Luckily, self-tanners have come a long way and many of today's options impart "tans" that are indistinguishable from the real deal.
To save you from playing russian roulette with a zillion formulas, I've compiled my favorite tans worldwide — that'll have your friends 'gold' with envy, and wondering you got that tan during self-quarantine. So, save yourself the sunburn and check out these tried and tested brands that are hot right now! Drumroll please…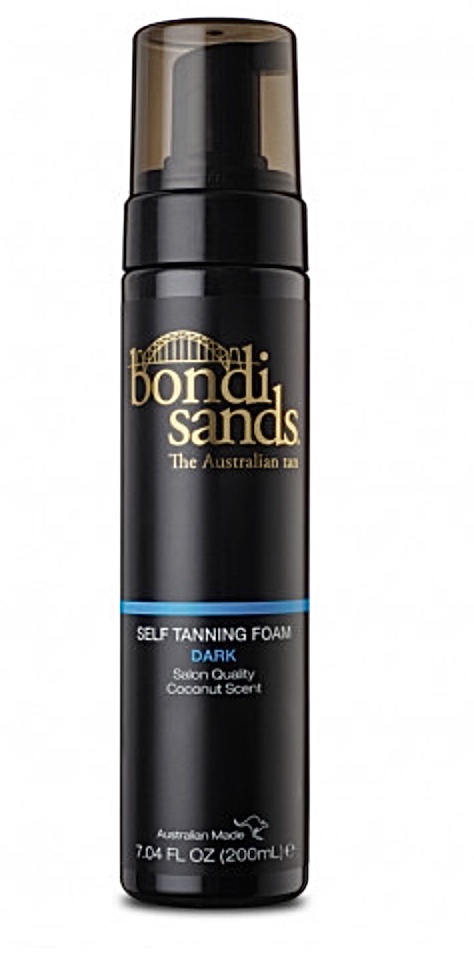 Bondi Sands Dark Foam – Best for Long Lasting Color
Probably is my all time fave- its just so versatile! If you want a dark, rich, color fast with only ONE coat and instant payoff – this is the one. Enriched with Aloe Vera & Coconut, this is a salon quality formula. Especially great for those with an olive tone or someone who prefers a darker glow. Thank me later $24.00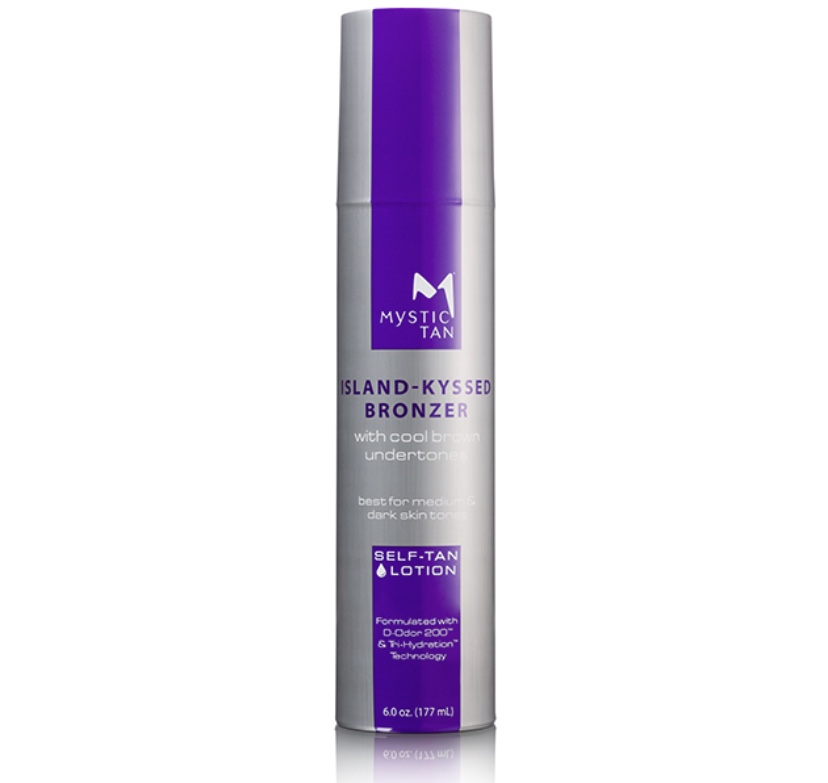 Mystic Tan Island Kyssed Bronzer – Best for Hydration
This one is awesome especially if you like to tan your face – it gives a glowy, hydrated look and people always compliment my skin when I wear this. Very hydrating with an instant cosmetic bronzer that lasts 5-7 days. One of my repeat purchases for the last few years since I moved to California $35.00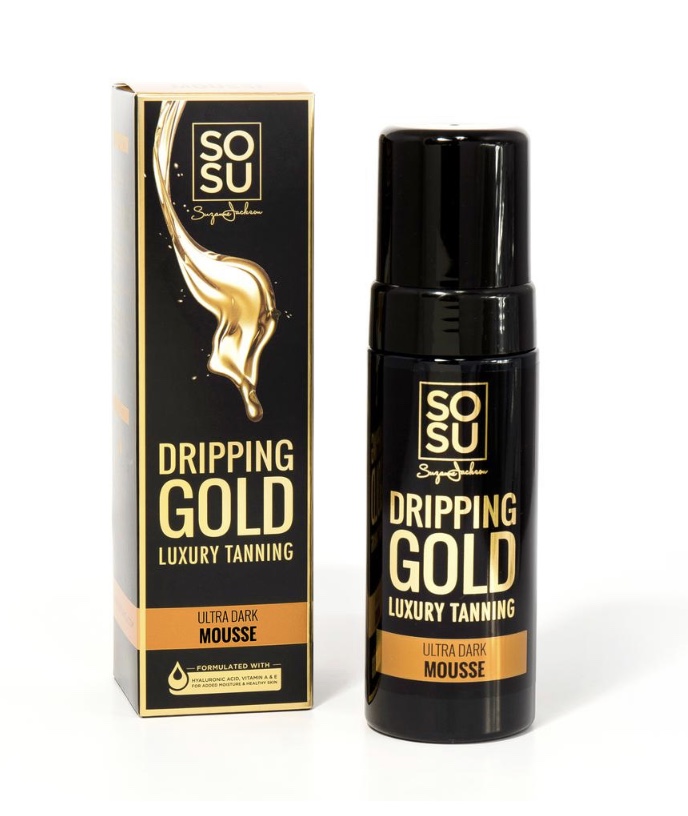 Dripping Gold Tan Dark Mousse – Best for Luminosity
As the name suggests, Dripping Gold is so luxurious, as soon as you put it on it on you will notice a shimmery radiance to your skin. I use this on photoshoots as it really pops off the skin. Created by Irish beauty guru Sue Jackson, this is a unique product with unrivaled luminance. $28.00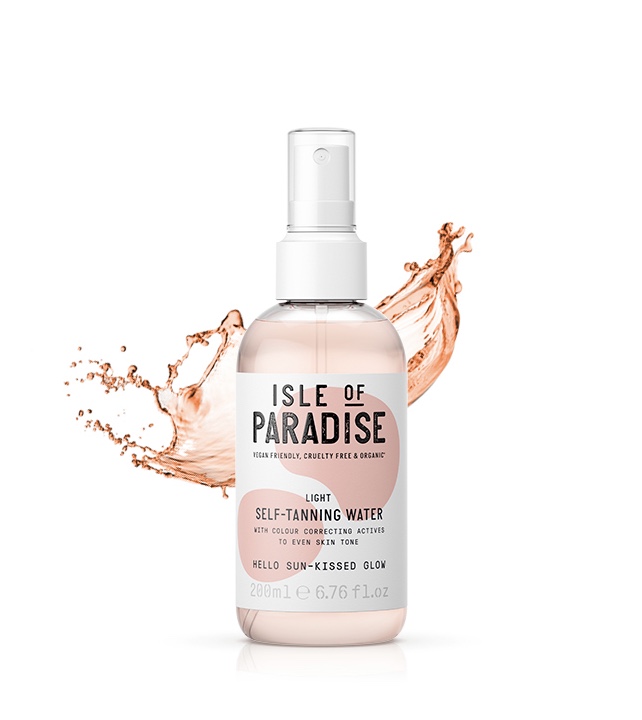 Isle Of Paradise Self Tanning Water – Best for Clean Beauty
Cutest packaging, cruelty free, kind to skin and a beautiful, natural finish – what's not to love! Especially great if you are not wanted to look too dark. Nice, light and no harsh scent. This contains yummy avocado oil (Avocados are the ultimate super food btw!) Plus Chia Seed Oil for hydration and protection of the skin barrier. $29.00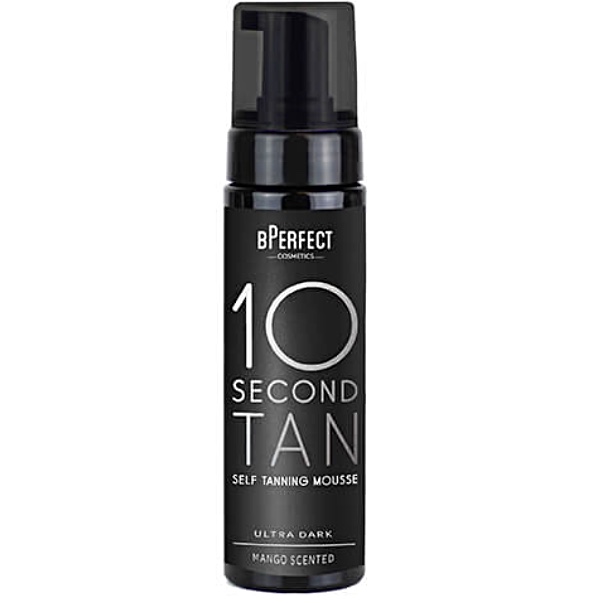 BPerfect 10 Second Tan – Best for Speed
Another wonderful Irish tan brand, this stuff works like a charm! I was introduced to this brand by my little sis, Chloe, and we now have like 5 bottles in our bathroom at all times. A very reasonable price and a nice dark color. It works fast and there is also a strawberry scented version – talk about divine! I felt like a strawberry kissed goddess after trying this $25.95
St.Tropez Classic Tan Mousse – Best for Vegans
THE most perfect natural color – it really looks like you just stepped off a plane from the Bahamas. Ideal choice if you have a big event, a wedding, photoshoot or something where you want to look tanned on camera. Vegan, streak free – a bottle of this iconic mousse is sold every 15 seconds worldwide. Slightly pricey but the color is so good, I think it's worth the investment. A lot of my friends in LA use this and its one of the best tans around – period. $42.00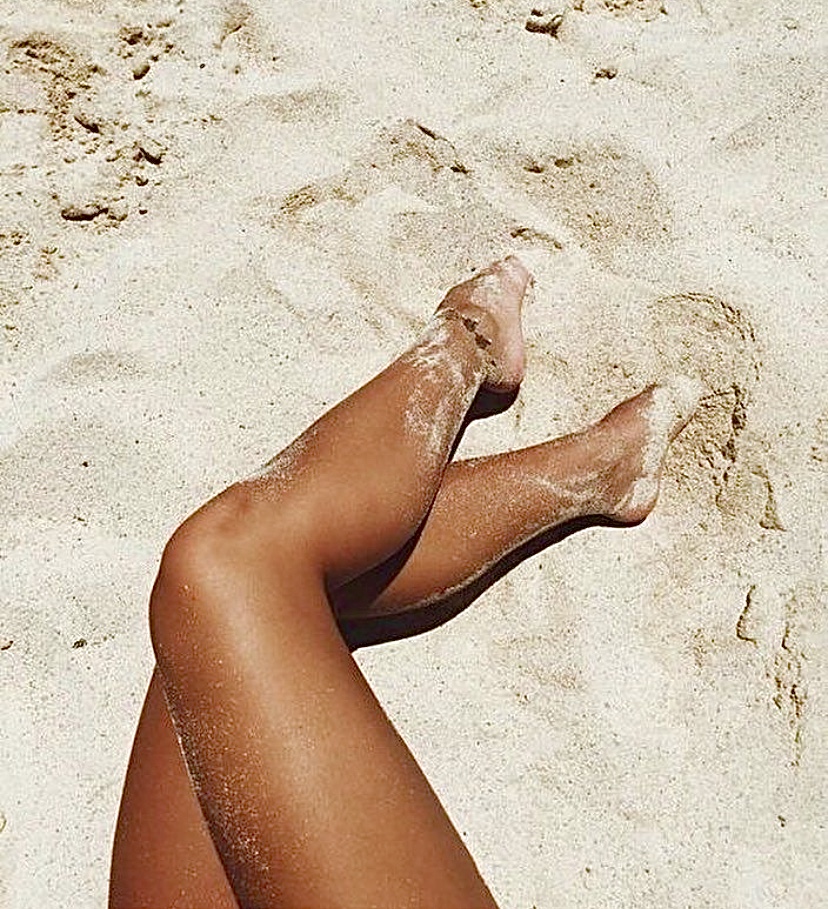 Do you have a favorite Tan for us to review? Drop me a note hello@empathicbeauty.com TS x
Links on this page are not affiliated in any way.