Let's be honest, who doesn't want glowy, dewy insta worthy skin? Every year the beauty industry comes up with new and exciting trends for us to latch onto- 2019 was the year of the micro-bladed brow, the PDO thread lift and clean beauty. But what's next? What if you could wear your make up every day and wake up looking fresh? Could injectable bb creme be the next beauty must have? Let's find out!

Exactly what is semi-permanent bb creme?
Aishe Balic, a co-founder at Glo Skin & Laser in New York City, started performing 'BB Glo' in 2018. To me, the treatment sounds like a complete game-changer or a Botched episode, with no inbetween. But according to Aishe, it only takes two treatments to smooth over imperfections and leave your skin looking like you're wearing a full-but-lightweight face of makeup. "This is perfect for people who love the whole 'My skin but better' look," the spa's website reads. The treatment aims to last 4 months with at least 2-4 sessions needed for maximum results.
The process is the same as microneedling, which works by rolling tiny needles across the skin. The microneedling device may sound like a form of medieval torture, but it's actually a great way to increase the skin's production of collagen & elastin. The teeny pinpricks force the skin to heal and build up stronger than before, while the device also deposits serum deep into the skin. Here, instead of injecting the skin with a Vitamin C or line-smoothing serum, Balic inserts makeup one-millimeter deep into the skin. Think of it like a pigment tattoo for your entire face. The entire treatment, including an hour of numbing, takes about three hours.
Sounds great right? Unfortunately treatment is still pretty experimental. The pigment isn't yet formulated in the United States. For now, Balic is using a product called BB Ideal Skin out of Moscow. The formula has a few cons — like the lack of FDA regulation and the fact that Russian demographics mean there are no pigments for dark skin. For customers who range from super fair to moderately tan, Balic will choose from the five possible shades and blend them in a bowl the same way a makeup artist blends a custom foundation.
The results, Balic explains, look just as though you've woken up with a perfectly blended face of BB Creme. "It's going to even out the skin tone, reduce hyperpigmentation and hide minor defects and flaws in the skin," she says. "It's especially phenomenal for people with red skin, to eliminate rosacea, redness, and broken capillaries."
And unlike regular makeup, it won't wash off with a workout or in the shower. "It's not going to clump like makeup or dissolve in a few hours or get dry because you have dry skin that day," Balic says. "It just looks like your face." She charges $400 for two treatments.

From the outset, BB Glo sounds like the skin innovation of my hyperpigmented dreams. However, Melissa Kanchanapoomi Levin, a board-certified dermatologist and founder of Entiére Dermatology in New York City, advises people to reconsider.
"Microneedling with insertion of skin-colored pigments can cause many potential unknown complications," says Levin. "There are many unknowns about how these inks and particles will interact with the skin." There are already risks involved in basic microneedling — "swelling, redness, scarring, pain, discoloration, infection, bruising, and pain," she states.
Apparently one of the ingredients in the BB cream is a light-reflecting element such as a silica, which makes light bounce off of the skin, thereby making the skin appear more radiant. Sounds intriguing to say the least!
Balic agrees that side effects are a consideration, and she tells that not everyone is eligible for the treatment. "I wouldn't recommend this procedure on anyone with any sort of inflammatory skin condition like eczema, psoriasis, active acneic skin or cystic acne, anyone taking hormonal medication, pregnant, or breast feeding," she says. As for side effects, clients typically experience a few days of redness and some dryness. It may soothe wary customers to note that Balic herself has gotten the treatment done — twice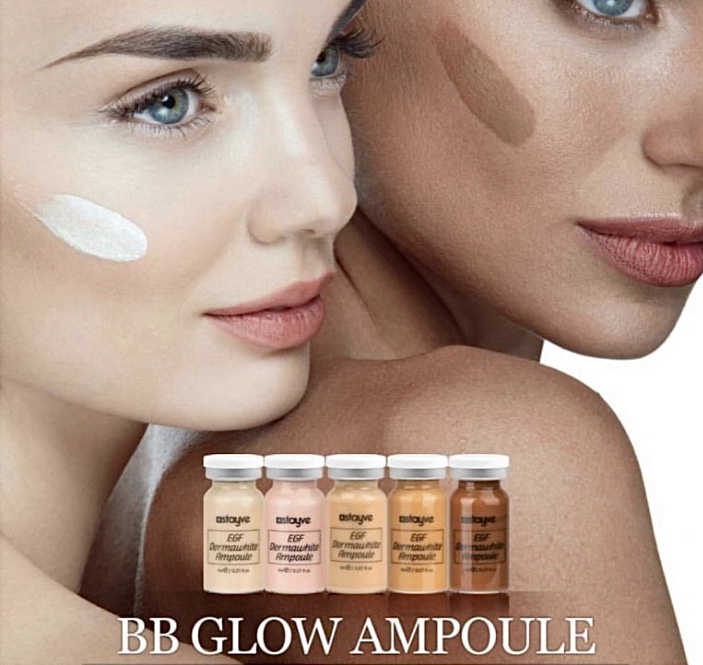 As with any new treatment, semi-permanent BB cream still feels "experimental" for now. Because there is virtually no data behind the treatment and it hasn't been approved by the FDA, experts are unclear of the long-term effects of the procedure and urge those interested to tread with extreme caution.
Still, Balic is optimistic that this could be the next big thing. When microblading first came out , people were weary," says Balic. "Now that everyone knows someone who's done it, it's become mainstream." The treatment has also gained steam in Korea, the UK and Mexico and is suitable for both men and women.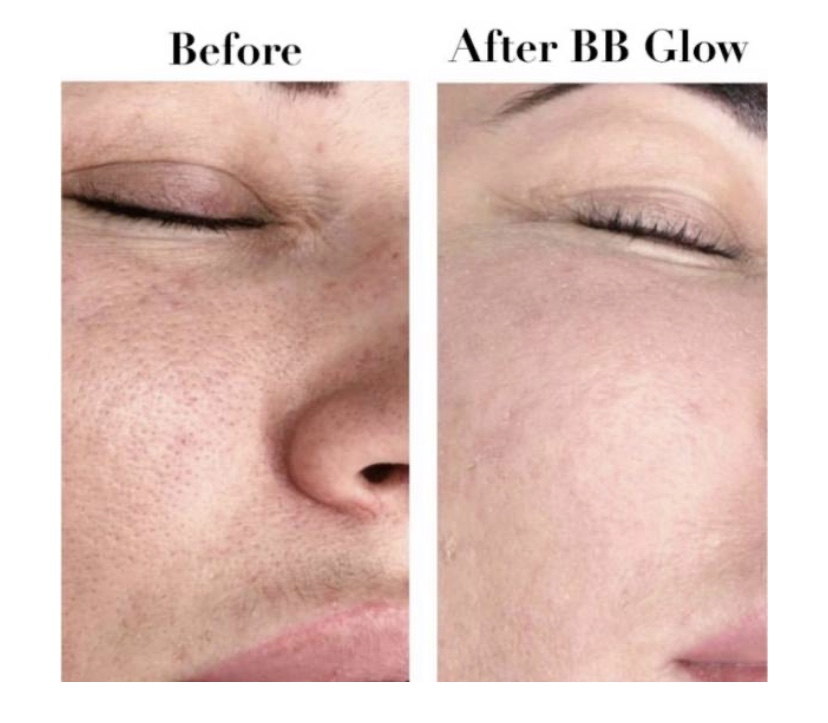 Will this be the next big beauty trend? All invasive beauty treatments come with certain levels of risk, but it seems BB Glow is one to watch. Would you try this treatment? Let us know… TS x