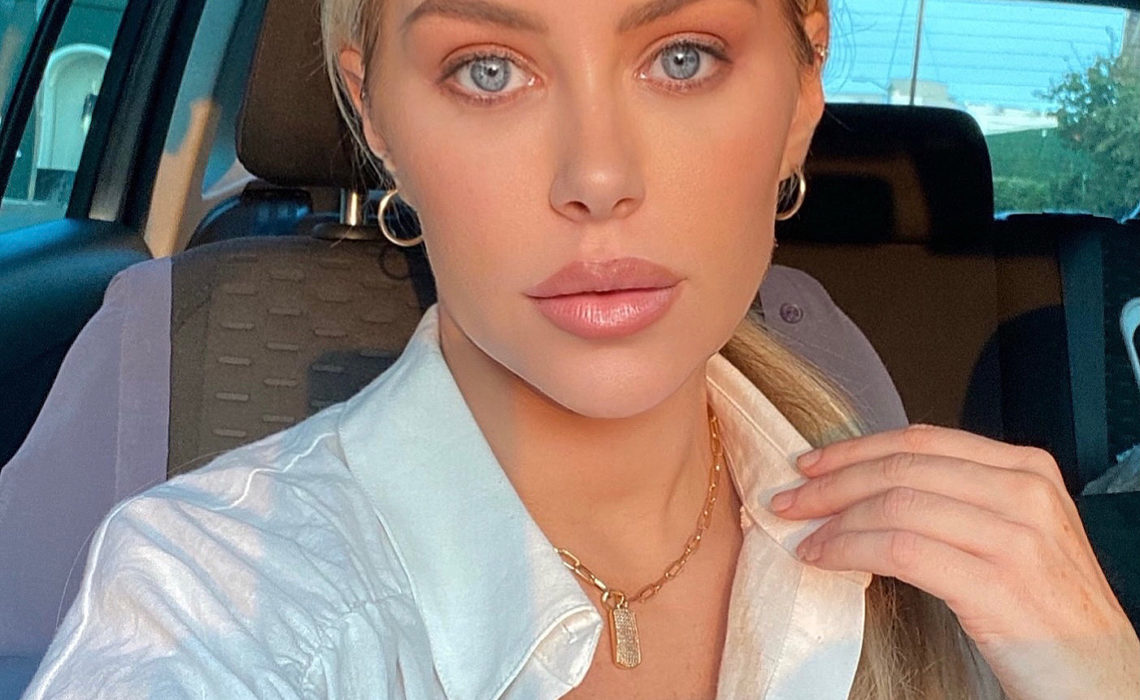 As an influencer, I get weekly offers from beauty spas and drs to pop in and get all types of filler, facials and botox – free of charge. Might sound tempting right? It's really not. The key with getting good work done is in finding the right doctor ….The wrong person will have you looking worse than when you went in. Trust me I know…I've had this done 3 times and have had both good and bad experiences. Here's an overview of my under eye filler procedure with the AMAZING Dr Simoni in Beverly Hills… He is the only one who I trust to do my eyes from here on out! Heres a quick overview of what happens and what to expect:
Firstly, Dr Simoni made sure my under eye are was numb and I felt nothing more than a tiny pinch at the very start of the procedure. After this point, you wait a few minutes for the numbing to work, and then the Dr goes to work. The procedure was painless but you can feel a little movement as the needle goes in. Once both eyes are done, you look in the mirror and can see how instantly refreshed they look. We used Boletero Filler in this case – although there are many others – I like this one as its the most natural and light.
Benefit: Treat under eye hollowing, bags and fine lines.
Cost: 600- 2000USD – Depending on number of syringes used
Lasts: 12- 18 months
Pain Level: Minimal
Healing Time: Mild swelling for 3-4 days. Full Result Visible in 1-2 weeks.
Can anything go wrong though?
Well, yes of course, as with any procedure there is a slight risk of it going wrong or not looking as you hoped. Luckily with this filler, it can be instantly dissolved with a quick injection and, bingo, you are back to normal!
Any tips for the first timer?
Don't be afraid to get enough filler. And don't be cheap and try to save money by getting less syringes – it may not look as good especially if your hollows are deep. The idea is to simply refill the lost volume you once had – this can be caused by genetics, weight loss or aging. Theres no shame in wanting to look your best and if this is something that helps you feel cute, why not. It's also a good idea to bring a friend with you if you are feeling nervous.
How can I tell if my local surgeon is good?
Ask for referrals, check reviews online and view the gallery of before and after pictures. Do your research and take your time to find the best person for your needs. Just because you have spotted a Groupon filler offer that looks enticing… doent mean you should take it. Do all your research first no matter what.
Best of luck if you decide this procedure is right for you …any questions im happy to answer!
Hugs.. Tiffany xx