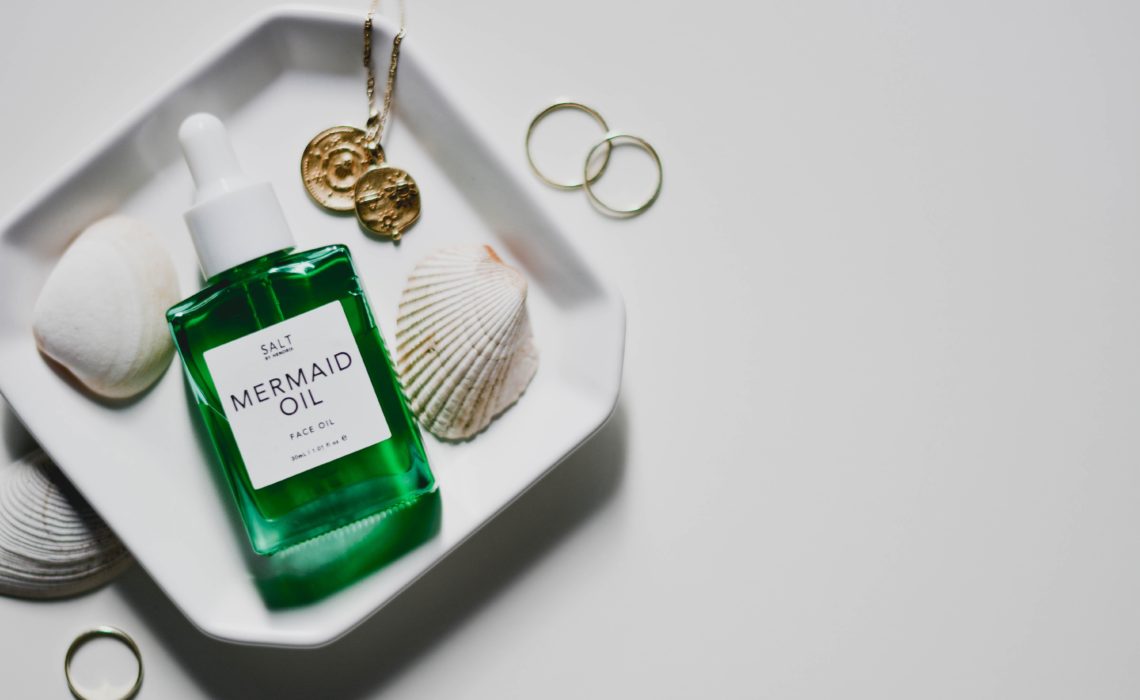 The technique is very simple, feels incredible, and is super easy to adapt to whatever products you happen to have at home – no need to buy any extra stuff – lord knows most of us already have bathroom cabinets full of goodies- stocked up from our quarantine shopping sprees. hehe. Honestly – I bought so much stuff during isolation – I need to chill.
ANYWAYS…This depuffing massage is one of my new favorite ways to get my skin—not to mention my psyche—back in glowy, healthy shape. Doing it with the addition of a clean, organic moisturizer boosts moisture and antioxidants. I personally love to do this with an organic homemade balm (that my bf makes in our kitchen – it's SOO freakin' good) OR if my skin is extra dry, I'll add in this Biossance Oil mixed with the balm. With water retention leading to puffy cheeks and bloated faces, this is a sure fire way to chisel those cheekbones and do a mini massage at home! Girl, get it.
For those just not up for face massage, however, a few drops of botanical serum you may have at home , plus ten minutes with a Jade roller or Gua Sha tool will also boost glow and firming. Also, it feels pretty darn good.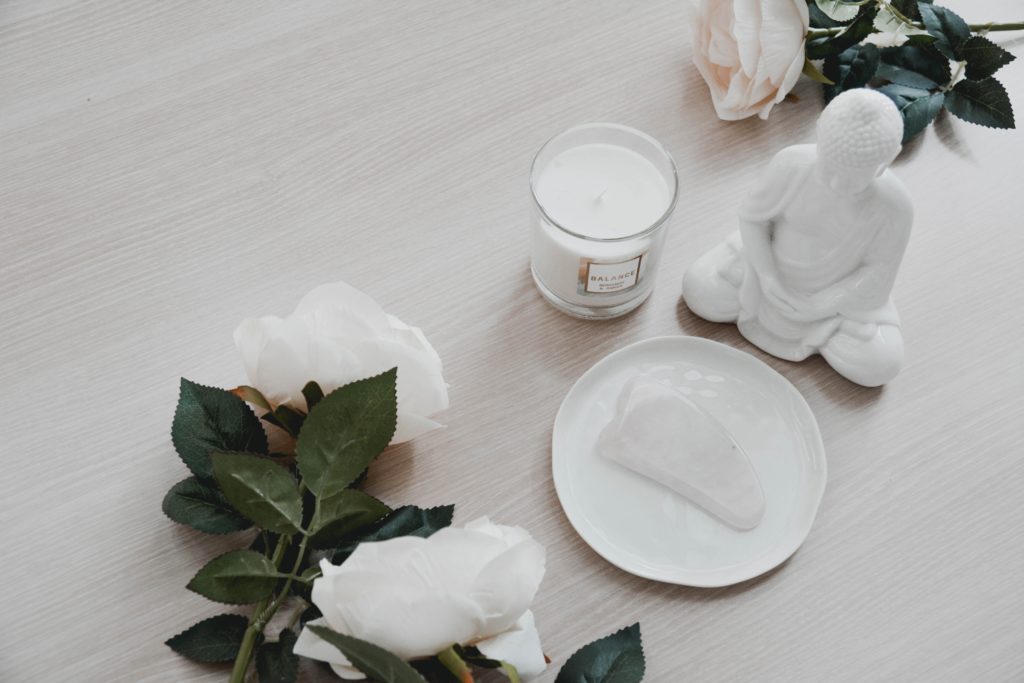 1 – Get Started
First, grab moisturizer/ face oil. Next, position your index and middle fingers in the soft indentation behind your jawbone. Using gentle but firm pressure, rub your fingers down, then loop back in a J motion. Don't just graze the surface of your skin, but don't crush your lymphatic tubes, either – gentle but firm is best. Continue the J pattern three times.
2- Move to your Chin
Now move to the middle of your neck, right on the sides near your arteries, and repeat the same motion. Do the same at the base of your neck, about an inch above your clavicle bone. Using your pointer, middle, and ring fingers, massage in the J pattern 3 times on your chin. Also below your lips, and to the right and left of the lower middle of your chin. Shift fingers along your jawline, below the corners of your lips, and rub there, then work out to the far end of your jawline, to the muscles where many of us hold tension.
3 – Move to the Eyes
Using your index and middle fingers, massage in the J pattern around your eye sockets, from the sides of your nose to just below the outer corners of your eyes – end at the spot where your cheekbone meets the outer corner of the eye. If you've got puffy eyes, especially in the morning, this move should dramatically improve those undereye bags. Sometimes I think wow, my eyes are puffy AF today.. but in reality they are just swollen and need to be depuffed.
4 – Massage the Sides of the Face
Where does the fluid from your puffy eyes drain? Literally, down the sides of your face! To move that excess liquid through your lymphatic system, massage the sides of your face, from the tops of your ears to the middles of your ears & the bottom, where your jawline begins. Then travel the length of your neck again. This actually feels weeeely nice too!
5- Place Fingers above Brows
Rub three times at your brows, then move along your forehead, massaging in the center, then finishing at the temples. This will help clear the stagnation that can influence breakouts. Drain the fluid as above, massaging from your ears to down along your neck. It's vital that you remember your neck, because this is where the excess liquid eventually drains out into your tissues. A facial massage must aways include the neck area…thats the drainage system of the body!
I typically try to do this massage routine daily, but you will see results even if you do it 3-4 times a week. Let me know if you guys like it….
Lots of love and quarantine hugs…. Tiffany xx